These Community Donations are part of Fr. James and Bishop Parkes "Church Fully Alive" vision
Fundraiser for St. Anne T-shirts
The Ronald McDonald House (Thank you note)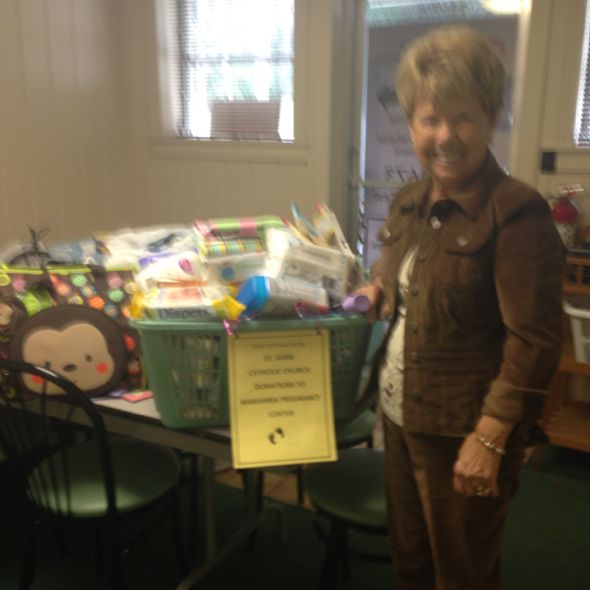 Pregnancy Center donations (December, 2015)
The Council of Catholic Women or our ladies group has chosen to assist the woman's pregnancy center in Marianna as part of our "Church fully alive" commitment to our Diocese and Bishop Gregory's vision.
We are asking people in our parish to donate items such as pampers, wipes, baby lotion & wash, baby blankets, Q-tips, wash cloths, pacifiers, and etc.
This collection will run from today until Sunday November 15, 2015 so it can be delivered before the holidays.
On behalf of the Council of Catholic Women for St. Anne's Parish, I would like to thank you in advance for your support and ask that you continue to keep our group in your prayers as we reach out to our community as Disciples in action
If you have any questions regarding this program, please feel free to see me after mass.